Smart School IoT-As-A-Service
Clovity has developed Smart School bundled solution for clients as part of our IoT-As-A-Service suite. Our strategy is to make it easier for operators to afford IoT technology and create long term solutions with immediate ROI. Our Smart School use cases provide all hardware, all software, network connectivity and professional technical support services all for a single monthly price and no upfront fee.
We believe that a single provider for hardware, software, connectivity and support can give operators the buying power they need to afford a holistic solution, all while producing positive ROI.
Our Smart Bundle solutions couldn't be fully achieved without the help from our hardware and network partners. Our IoT as a Service bundles include our CSensorNet IoT software, all necessary hardware/sensor devices needed for each use case, data storage and network connectivity.
With our Bundle approach, our clients enjoy a single monthly price and a full team of dedicated IoT experts that can help troubleshoot to solve any problem. Our deployment of our bundles will start working for your company on day 1.
We have partnered and integrated with the strongest and most innovative OEM hardware providers to build the individual use cases that supports our client needs. Clovity's IoT software is integrated to these devices out of the box. Activation of both the hardware and software is automatically kicked off upon powering up.
Our 24x7 tech support will provide support for all aspects of the solution as part of the monthly fee that is paid. This includes chat, live agent and if needed on-site support.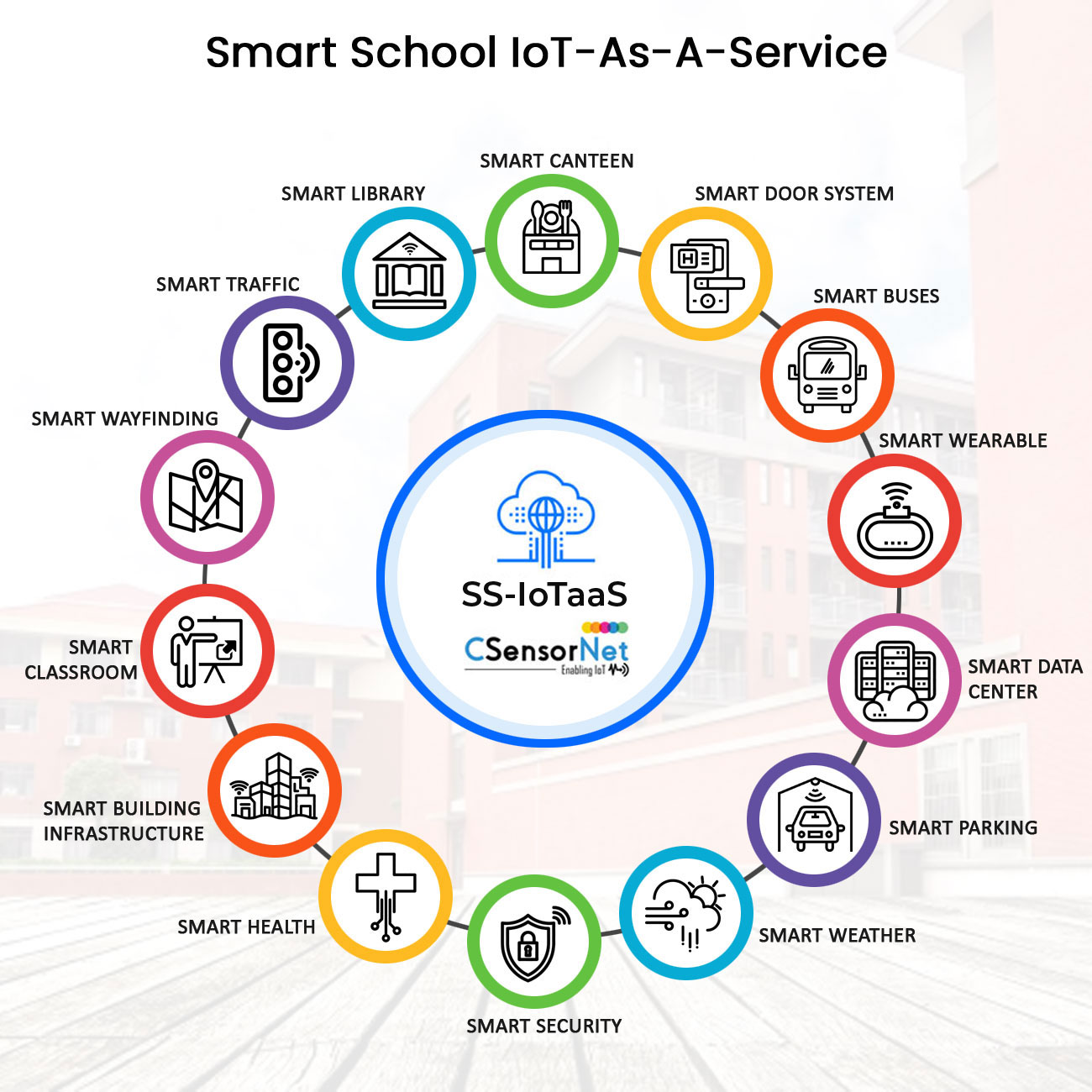 Distribution
Whether you are a manufacturer or distributor in a related field or new business start-up or an established enterprise, Clovity's Partner Program blows away the competition. Clovity works hand-in-hand with our Resellers and Direct Consumer to develop relationships that shape the design and development of our Smart School suite. Our Resellers are the driving force behind our local professional sales presence in markets across the U.S. and Canada.
To learn more about our Smart School suite products or to be a Distributor, Reseller or Direct Consumer of our products, please contact us!
Reseller
Clovity has been an industry leader IoT technology and has served several verticals including Industrial, Smart Cities, Healthcare, Retail and Agriculture to name a few. As a Clovity Reseller, you will have access to our:
Dedicated Product and Channel Tech Support
True "Reseller" Model: own your customer base
Training Materials, Resources and Tools
Private Label Options to build your own Brand
Proven Best Practices in IoT
Marketing Design Assistance
Private Label Options
"Disruptive" Pricing that keeps you competitive with your customers
Reseller Advisory Board that helps shape future product development
Expert Guidance on product bundles and options for complex architectures
Direct Consumer
If your company is interested in IoT as a Service for your school or University, let Clovity help by implementing one or more of our use cases, complete with hardware, software and connectivity. Our no-upfront pricing models make it easy to start your company down the path of greater efficiency, safety and making ROI decisions based on quantifiable data. Our competitive bundle pricing won't break the bank and allows for an easy entry into the solution for small, medium and even large companies.
Our Expert IoT solutionists can quickly match your needs with one of our suite of solutions matching all the right components to the needs of the occupants and operations of a facility. Our team of IoT experts can also provide demonstrations of our solutions including cost analysis of savings or revenue. Whatever your needs may be, Clovity has the answers all under one umbrella for a single monthly price. No more multi contract providers or multiple support 800's we provide it all.
Clients also have our 24x7 tech support as well as our Client portal where additional support for Account level information.
Smart spaces, also known as connected places, are physical locations equipped with networked sensors to give owners, occupants, and operations with actionable data. This data can drive such capabilities as, occupancy tracking, thermal tracking, facial recognition, virtual intelligence, access controls in restricted areas and much, much more. For schools, IoT enables automatic attendance tracking through wearables. The connected space can literally track students throughout the building and even geofenced location.
Connected Spaces

Track and control usage of lights in rooms not occupied
Track high occupancy areas of individual rooms for maintenance
Control access to individual rooms and School building
Connect assets to maintenance needs
Delivers solutions for smart lighting, signage, smart cameras, turnstiles, automatic doors and more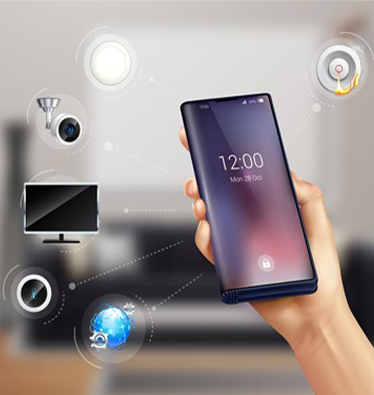 Today's smart school can do things like take automated attendance, track students, provide touchless transactions for school lunches, monitor food freshness, provide safety with connected first responders, school bus tracking, thermal screening for illness and much, much more.
Management & Maintenance

Track usage of energy and occupancy
Manage School efficiency real-time
Track access points and authorized occupancy
Track Maintenance Assets, health of assets and authorized use of assets
Preventative maintenance alerts for boilers, chillers and any mobile asset
Analytics

Track School and room capacity
Track attendance per classroom and individual students
Track all connected devices
The pandemic gave rise to the practice of distance learning. IoT has helped pave the way by providing connected classrooms with smart screens, smart whiteboards and connected cameras that delivered a digital curriculum outside of the classroom. As students go back to school, smart thermal screening can keep schools safe.
Classrooms

Connect via distant learning devices like Smart Boards, Smart Screens and connected cameras
Track attendance once students enter the School, create alerts for any non-conforming schedules
Secure equipment remotely and track classroom assets like laptops, AV equipment and high value assets
Connect rooms digitally vs outdated PA systems. Provide automated alerts, one to many communication points and notifications from outside sources like weather and emergency notifications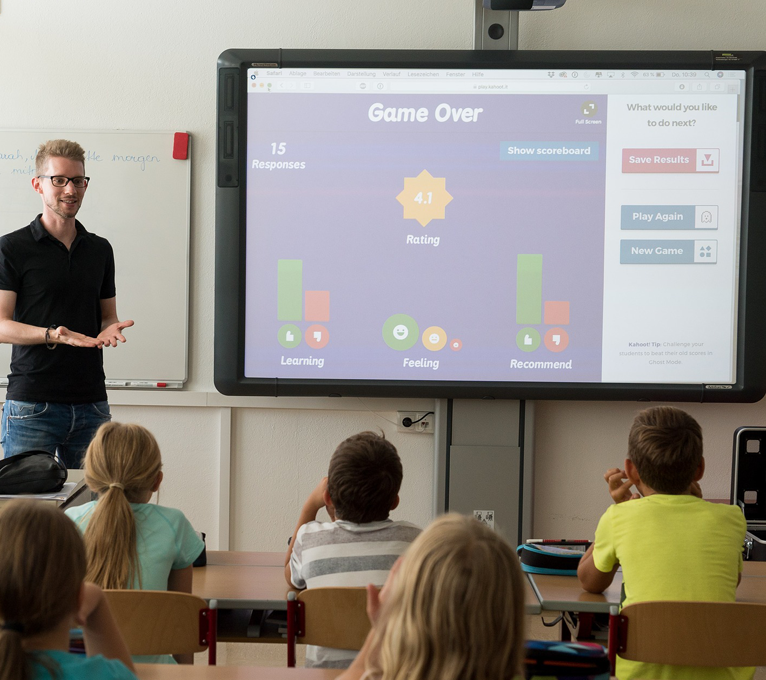 Bundle Solutions
Smart Health - Touchless Thermal Tracking

at Entry points
More and more patients are opting for a digital experience rather than waiting in a Doctor's office. IoT is giving rise to Tele-health and Tele-medicine providing a remote experience to seeing a doctor on your terms. Seeing a doctor is now a matter of logging on and diagnosis can now be given through wearable products like smart thermometers, smart bio readers and even smart devices to read conditions like diabetes, glucose, high blood pressure and even cancer.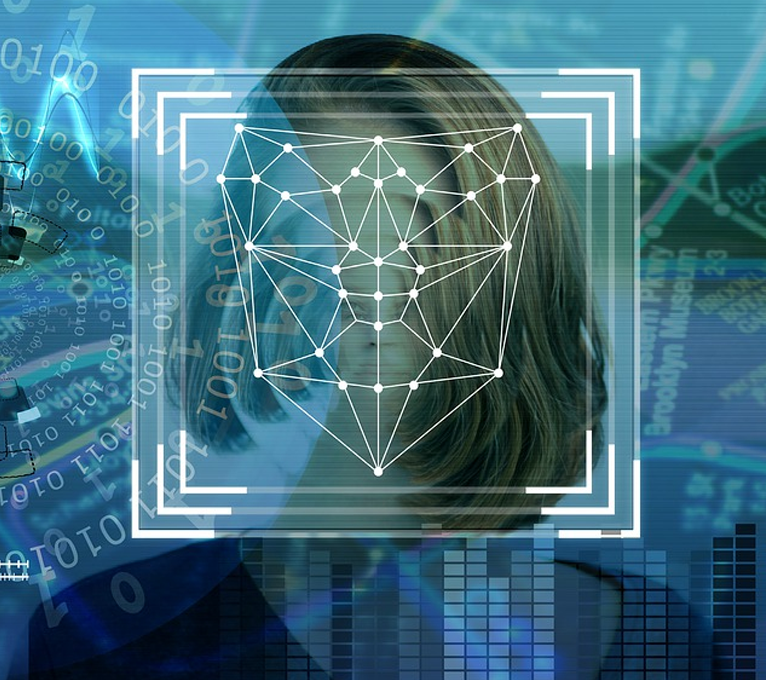 Touchless Thermal Tracking at Entry points

Track and restrict access to School or access points based on a person's body temperature
Use facial recognition to help identify employees, guests and vendors
Secure access to doors, turnstiles and restricted areas based on temperature breach
Track multiple sites and locations and perform real time analytics
Disable badges and fobs based on temperature breach
Analytics

Thermal scans per hour, day, month etc
Breaches of thermal scans
Badges locked due to breaches
Air pollution in schools is coming to the forefront because it is a direct health impact on kids. Reports from the WHO and UNICEF site studies that show air pollution hits children harder than adults. With IoT we can bring the air quality data to the fingertips of your smart phone. Care facilities for cancer patients, congested cities, and local schools can now see in real time the quality of air and make daily decisions about protecting against harmful toxins and pollens.
Air Quality

Connect mobile devices to outdoor Air Quality sensors to alert when Air Quality is high in toxins
Alert when pollens is high
Notification when carbon is high
Alert when toxins is high
Get Notification on health precautions
Analytics

Track days of pollutants by hour, day month etc
Track days of allergens by hour, day month etc
Track days of toxins by hour, day month etc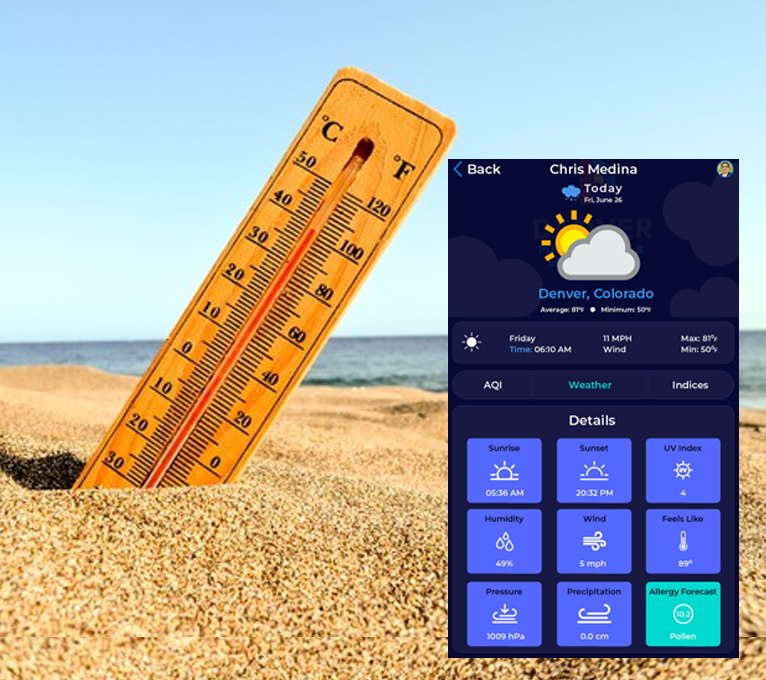 Bundle Solutions
Smart Wearable
RFID tracking and transaction
The advancement of wearables has been core to the success of IoT in many industries. From Industrial safety regulations to ensure distressed workers are monitored for exhaustion, protein levels and dehydration based on bio-metric data and device worn on the body, to warehouse workers tracking inventory using hand-held sensor and virtual goggles to keep the supply chain running smooth. Wearables are a value add to any business and accuracy levels greater than human intervention.
Schools have started to invest in wearable NFC wristbands that allow students to scan for lunch programs and dietary profiles. Such profiles can be tied to attendance which then can be tied to the kitchen for planning and food preparation for the day and forecasting for the year.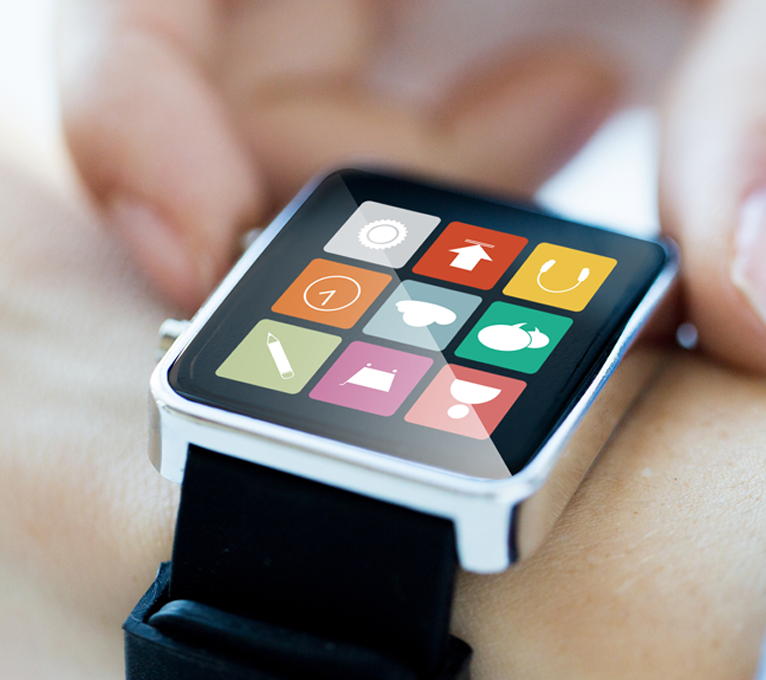 RFID tracking and transaction

Use RFID wearable wristbands or key cards to provide instant tracking of students
Track attendance real-time and use real time analytics for trending
Track lunch transactions and use real time analytics for trending
Use GPS to track students after leaving school or facility
Analytics

Real time attendance tracking for each levels of grade and school
Track all students on a map of the school
Bundle Solutions
Smart Access
Control & Security
Buildings and facilities are increasingly moving to a touchless environment that can integrate to automatic doors, turnstiles and even restricted areas or CCTVs. Today's IoT can ensure access is granted through facial recognition, wearable devices, or even thermal temperature. By using sensors and cameras, a facility can easily track where people gather and be notified for any breaches of access in real time.
Access Control & Security

Create touchless entry points by using facial recognition identifying a guest vs daily occupant
Prevent spread of sickness by tracking and tracing temperature at all entry points
Integrate to badge readers and automatic doors to restrict access based on profile
Connect to parking garages to track in-and-out traffic and provide security alerts during late hours
Connect emergency alerts to individual rooms for security and immediate request for assistance
Analytics

Temperature screenings per hour, day, month etc
Track access by employee, vendor or guest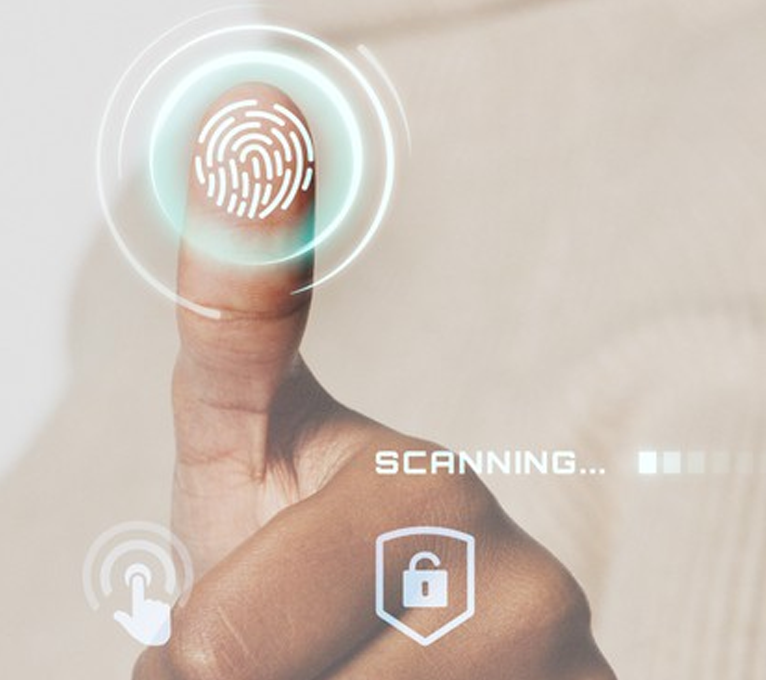 Today's occupancy tracking can provide valuable information to operations and even cities on the movement of people throughout spaces both indoors and out. IoT, cameras and sensors can detect motion, provide a count of occupants or crowds, determine gender and even age of people, identify patterns in retail shopping and even send alert when wait times are exceeding time limits.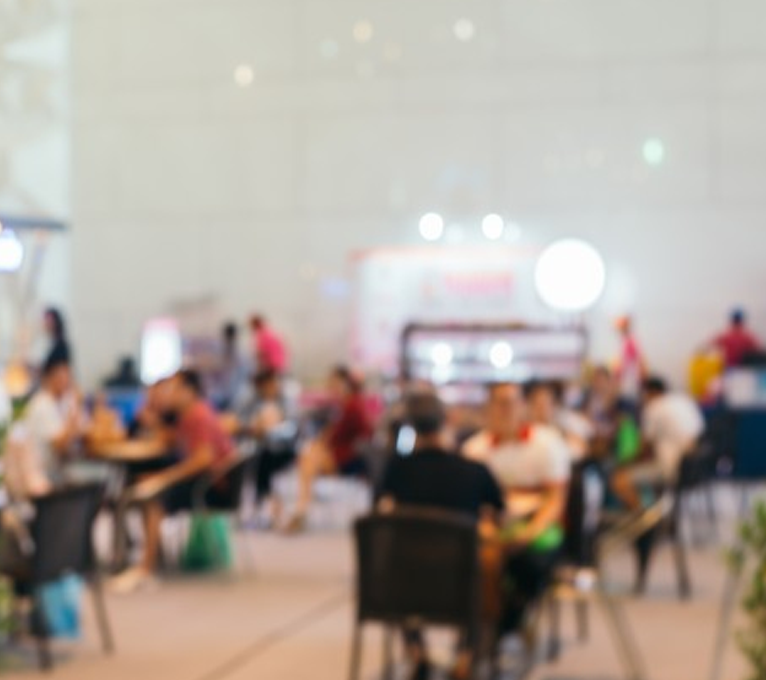 Occupancy Tracking

Provide heat mapping of occupancy traffic for maintenance cleaning
Manage areas with authorized personnel
Manage areas with guests and non-authorized personnel
Track movement and provide Wayfinding
Provide facial recognition
Analytics

Zone occupancy and trending analysis of each zone capacity
Authorized access by user and site location
Cities all over the country are easing congestion and driver frustration by implementing smart parking capabilities. Instead of driving around in search for parking or digging for change to pay a meter, let IoT take over and provide drivers with notifications for open spaces and even reserve them real time, as well as touchless meters that can read credit cards using NFC and even provide online payment options from your mobile device. All these innovations reduce carbon emissions by reducing drive time and improves the cost of managing meters using IoT readers and alert notifications.
Parking

Provide real-time visibility into garage occupancy
Track cars by visual identification and license plate ID
Provide trending capacity reporting and trend analysis
Track payment types or expired parking spaces or meters
Analytics

Parking capacity and usage each hour, day, week, month etc
Track expired parking violations against payment status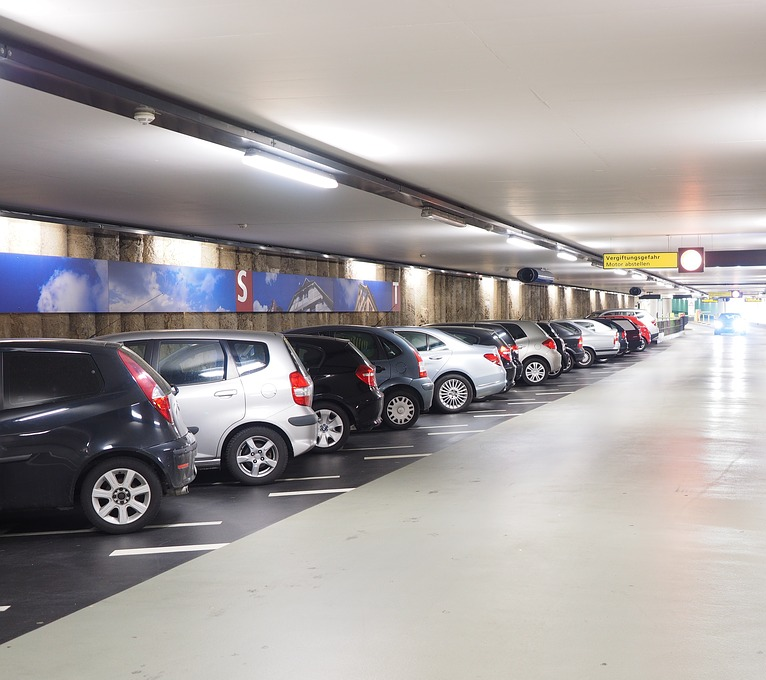 With valuable assets comes the need to track their whereabouts and condition in real time. IoT paves the way with sensors that can do more to track mobile and stationary assets. From industrial 'yellow equipment' to expensive stationary power generators, a sensor and IoT software can geo locate your asset real time, tell the condition and health of the asset, determine the authorized operator of the asset and even disable the asset in cases of theft and recovery. Asset tracking is fit for any industry and any vertical keen on tracking the investment that are made in fixed and mobile assets.
Asset Tracking

Track valuable assets either fixed or mobile
Prevent costly maintenance through health alerts on assets
Quickly reclaim assets that break geofencing boundaries
Shut down motorized assets that are in use, from a single dashboard
Analytics

GPS location service – Track all assets on a single map, create boundaries for mobile assets
Health of Asset - operating or running or idle, performance above or below optimal performance
Hardware Deep Dive
Our range of versatile and rugged low-power Asset Tracking devices are trusted globally to outperform with industry-leading battery life, powerful device management tools and flexible integration options. Devices includes extensive range of GPS and IoT devices for all tracking applications with Global Cellular (2G, 3G, 4G LTE Cat-M1 / NB-IoT, LoRaWAN®, Sigfox connectivity. Our devices have Industry-leading performance with uncompromising engineering – from R&D and prototyping, to best-in-class components, firmware, software and housing.
Analytics
Real Time Dashboards and Reporting Powered by AI/ML.
Manage all assets with a simple, easy to use application. With Clovity Analytics find assets quickly, understand their utilization factors, see clearly any maintenance issues or recommended preventative maintenance, monitor authorized usage, provision and deprovision assets and track the status including GPS of all assets.
Smart Dashboard
Map & List Views - View all assets individually, in a group or part of a hierarchy all in a single view including location breadcrumbs and address mapping.
Alarms – View any real time alarms that breach protocols or policy like geofencing, temperature or run time.
Actions and Notifications - View the number of actions and detailed notifications for across assets and rolled up into an Operational dashboard.
Filtering – Add filters to drill down into granularity about an individual asset, group or hierarchy of assets.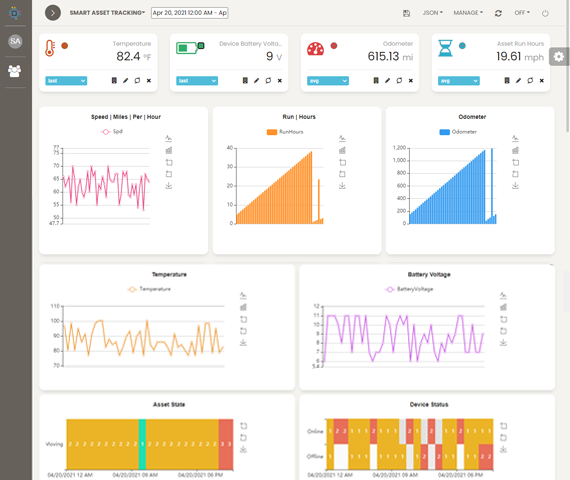 Smart Administration
Devices – View individual, groups or hierarchy of all assets in a single view
Geofences – Establish boundaries for your assets and receive alerts or notices if breached.
Customers – Track all customers owning or leasing your assets.
Users – Manage access by users and factor authentication.
Alarms (e.g. Temperature) – configure alarms based on several categories like, temperature, geofencing, engine starts, maintenance records etc.
Actions & Notifications – Configure notifications like emails or SMS messaging for warranty expiration notices, damaged assets, or renewal / replenish notices.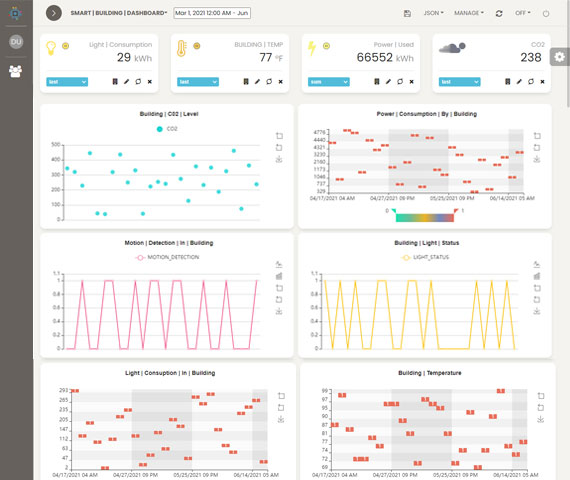 Smart Reporting
Standard Operating Reports – Providing tactical and real time usage, maintenance, power on/off, health of assets under management and several other daily Operational drivers of asset tracking and management.
Easy to read User Interface for mobile and web application – Configurable dashboards (graphs, historical tracking, alerts/notifications) by roles in your organization to align with daily visibility.
Notifications – Receive real-time emails or SMS notifications for breaches in standards or policies, include workflow to lower excepting handling and automate steps for resolution.
Analytics / Data visualization – Receive business valuation on analytics like Utilization ROI, Predictive Maintenance costs, Warranty Expiration costs, Cost trending analysis and several other pre-configured KPI templates.